hi people
iam doing some cuts on melamine 18mm made of particles
cant find the right feed and/or speed.
i use SGS brand 6mm 90113 bits, its a two flute upcut and the downcut match.
iam getting a little of burn on the bit. its getting black on the time.
whats the optimal and fastest way to cut?
i have a 3hp 18000rpm spindle and set the machine to move at 4600cm/min has normal operation.
i found this calculator now
http://zero-divide.net/index.php?page=fswizard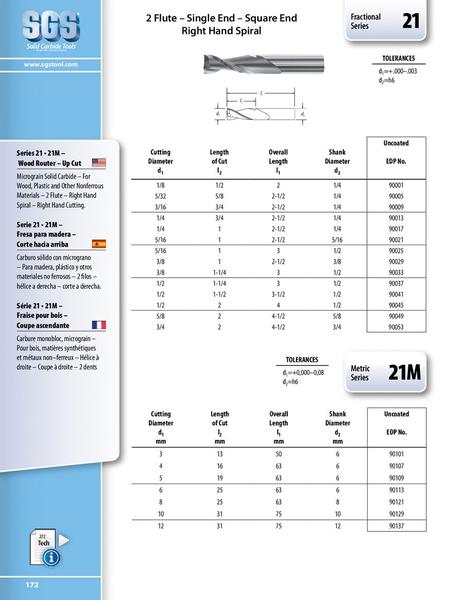 will update on the test.